It's Mindfulness Monday! If you haven't checked out my other mindfulness posts be sure to click on the links at the end of this post. Today's post focuses on mindfulness and colors. I am making connections to a book, a breathing exercise, yoga poses and coloring sheets.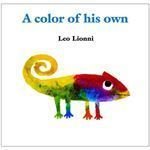 I like to read
A Color of His Own
before I teach Color Breathing.
A Color of His Own
is a cute book and can be used to teach lessons on self-acceptance and friendship as well. The main character in
A Color of His Own
, a chameleon, is feeling sad and lonely because he doesn't have a color of his own. He attempts to be like the other animals and stay one color but he keeps changing colors. There are some great art activities to go along with this book. Check out these watercolors from
Deep Space Sparkle
: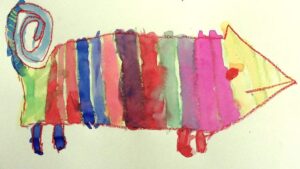 You could also use the book
The Mixed Up Chameleon
. This story has a similar story-line with the chameleon wishing he were like the other animals at the zoo. He ends up discovering that being yourself is the best way to be.
Color breathing is a form of visualization, in which you imagine yourself inhaling and exhaling colors. Color breathing is a simple stress relieving activity and it's easy to teach. You can find a Color Breathing exercise
HERE
or a Color Breathing script
HERE
.
The Coloring Sheets:
Related Posts:
Mindfulness Monday: Coloring
Mindfulness Monday: Anger